Join the FUN! Check out these 2019 events!
We have a mix of paid and non-paid events throughout the year. All fees go towards running the association, purchasing prizes and for pay out winnings. We're non-profit and there are no paid positions in our organization. We try to keep any fees very low to encourage participation. NOTE: You MUST be a member of the Minnesota Kayak Fishing Association to be eligible for our tournaments. You must fish the waters of Minnesota, North Dakota, South Dakota, Iowa or Wisconsin or the specific waters designated for destination tournaments. All entries will be verified as having a member account. Any entries not associated with an active MNKFA member account will be disqualified.  
Jan
12
Sat
2019
Fish Finder And Sonar Presentation
Jan 12 @ 9:30 am – 11:00 am
Mar
23
Sat
2019
2019 Northwest Sportshow MNKFA Meetup
Mar 23 @ 12:00 pm – 3:15 pm

The last boat and outdoors show before the kayak fishing season starts!
Look to this page to learn about kayak fishing seminars that are happening at the show. Meet up with other kayak anglers at the show to learn about / purchase gear at pre-season pricing. We will have a group meeting down at the show to attend the kayak fishing seminar(s) and check out new gear. It will be a great time to get primed for the upcoming season!
Hi Tempo / Hobie Fishing Kayaks will have a booth at the show
Hi Tempo is a Gold Sponsor of MNKFA. Their support has been very important to helping us grow kayak fishing in the upper midwest. Pre-season is a GREAT time to get the best price of the season, if you're in the market for a new fishing kayak, give them a visit.  Even if you're not a Hobie user, please stop by their booth and thank them for their generous support.
Apr
20
Sat
2019
Everything You Need To Know About Kayak Bass Fishing Tournaments
Apr 20 @ 1:00 pm – 3:00 pm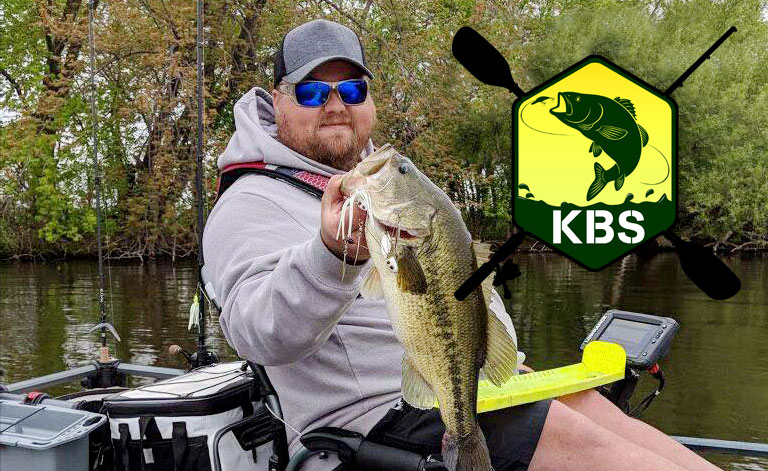 Grant Carston, KBS and KBF National Qualifier
Increase your confidence and learn all about participation in kayak bass fishing tournaments. Learn how scoring works and how to best take photos for submission. Learn tactics and strategies to make the most of the 2019 KBS season. This event will be held about a month before the Lake Sakatah, MN KBS event. Come ready to ask Grant Carston any questions. This will be tons of FUN!